Video Game Voice Over
You are here:
Home
Posts
Video Game Voice Over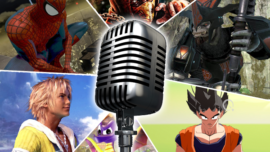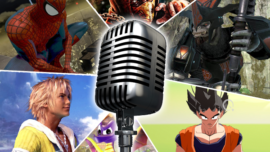 The beginning of Games Voice Overs
Early video games from the 80s and 90s were created for a limited customer base with limited funds and limited resources. These small-scale teams had to prioritize essential functions like "Programming, Art Design, Research, Development, and Promotion" to bring their games to market, the problem was leaving no budget for "Voice Over".
Sometimes they hire one or two voice actors for the whole characters to the entire game. Other times developers couldn't even afford voice actors at all and they have to find a way to voice characters so they recorded the character's voices themselves.
The first game featuring human voices was "Dragon's Lair", Those early Voice Overs were recorded by the game's developers to avoid extra costs as mentioned above.
A New Level of Games Voice Over
These days' popular video games can have development teams of hundreds of people with budgets topping over a hundred million dollars generating billions in revenue every year. The characters' features, mimics, and movements are often based on the voice talents' looks. Nowadays it's normal to hear some of your favorite actors and actresses in a video game form!
Voice actors are the talent behind Voiceover, they sometimes voice more than just one character in a single game but professionally not like in the early video games.
Why should We Voice Your Game?
At The Arabic Voice Over Company, all of our voice actors are professional by proven their experience while working with "Disney, YouTube, Google, etc.". You can easily find the perfect voice talent for each character in your game.
The Arabic Voice Over Company is the first marketplace in Egypt and the Middle East to specialize in all voice services "Dubbing, Subtitling, Post Productions, Music Composition, Editing & Script Proofreading" in Arabic and all languages.
We are glad to have you as our new customer, for more about The Arabic Voice Over Company service, feel free to talk to us.
Posted on
April 13, 2022

By adminPosts
About the author
Related posts


The Arabic Voice Over Services
April 13, 2022


Subtitling – The Audio Visual Text
March 8, 2022


Promote Your Video using Voice-over
March 6, 2022


Things you have to know about "Dubbing"
March 6, 2022


Audiobooks – The new wave of knowledge
March 3, 2022
What's the voice over meaning & How to choose your trusted company that you will deal with?
February 1, 2022
Ten articles before and after
Voice Over Marketing Tips for Your Business
Advertainment Voiceover | Leah Arscott Female Voice Over Talent
Voice Acting Tips for Beginners
How to Start Your Voiceover Career
Things you have to know about "Dubbing"
5 Steps To Be a Good Voice Over Artist
The most 5 important points to focus on, before working in the field of voice over
Arabic Voice Overs for Cartoon and Animation Characters